Sarah Quinones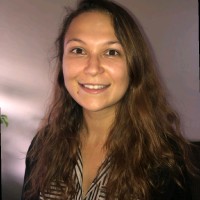 Sarah
Quiñones, MPH is a PhD candidate in the Department of Epidemiology and Environmental Health at the University at Buffalo and an Arthur A. Schomburg Fellow. She holds a BS in Environmental Science – Climate Change and Sociology and an MPH in Environmental Health. 
Sarah
's research interests lay at the intersection of social and environmental factors with maternal and child health outcomes. Her dissertation examines the effects of a social protection program in Ghana on birthweight, and whether the program mitigates adverse impacts of extreme temperatures on birthweight. 
Sarah
conducts research examining impacts of integrated social protection programs on health and well-being in Ghana, Ethiopia, and Tanzania as well as topics related to gender-based violence.